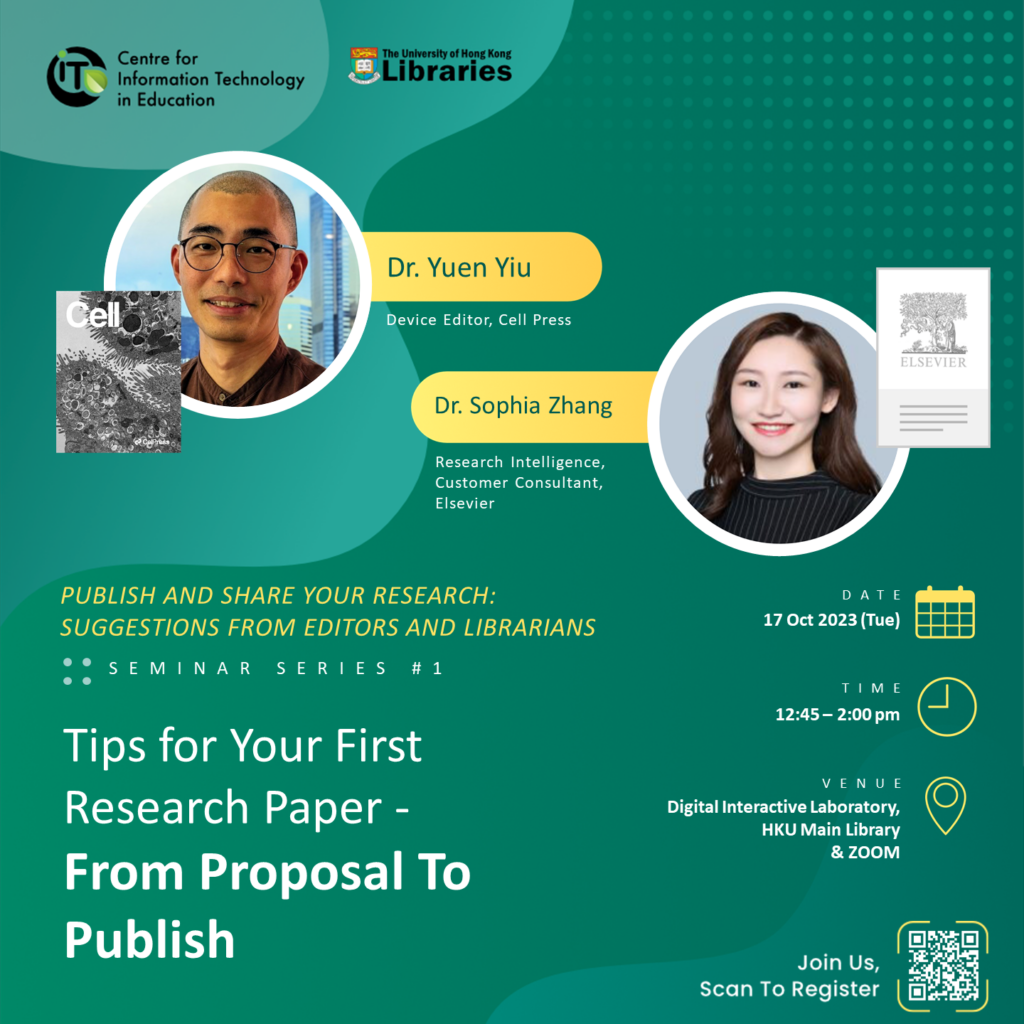 Section 1: How to publish your research (with an introduction to Cell Press' physical science journals)
How to craft and submit an article and increase visibility for your research
Ethical concerns surrounding the use of AI in scientific publishing
Journal ecosystem of Cell Press and the publishing industry in general
In this talk, Yuen will give a crash course on how to craft a research or an opinion article, and go over some common pitfalls and missed opportunities when promoting your research. He will also briefly share his thoughts on the use of AI in scientific publishing and other ethical concerns. Finally, he will give an overview on the journal ecosystem of Cell Press and peel back the curtains to share some insider knowledge as a full-time editor.
Section 2: How to understand a research topic efficiently & tips for your research
One-click understanding & following cutting-edge research topics
Manage your academic profile
Systematic selection of appropriate place to publish
Scopus AI demo– "academic ChatGPT" for your research
In this talk, Sophia will share how to use bigdata tools to fully explore a research topic, how to check the latest directions and to follow the most important scholars in your field. She will also talk about the tips for managing your "academic business card" and how the Scopus AI can help your research exploration.